SUPERIOR SERVICE YOU CAN TRUST
If your pool table isn't getting used as much anymore, it's time for an upgrade, or you're moving and can't take it with you, the team at Extreme Billiards can help! We offer comprehensive billiards services, including moving, repairs, accessories, and we'll even purchase your used pool table. We'll make you a competitive offer and can assure you that the process is smooth and efficient. Contact us today in Indianapolis if you have a pool table you want to sell.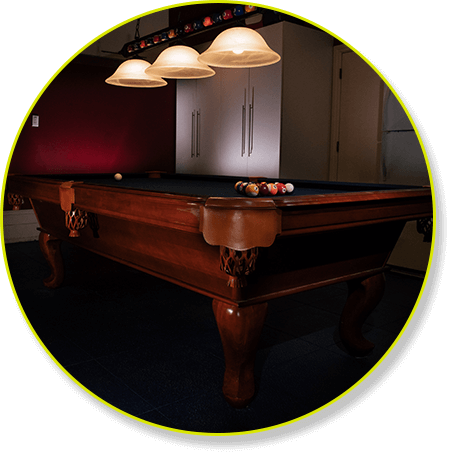 Why Choose Extreme Billiards Indy?
We Always Offer Fair Prices
More Than 25 Years Of Industry Experience
Extensive Product Selection
Second-To-None Precision Leveling And Craftsmanship
Complete Transparency
Certified, Insured, And Bonded
Billiards Consignment In Indianapolis
Billiards is a great game that the whole family can enjoy for hours at a time. But the unfortunate truth is that the pool table can take up a lot of space. If you're downsizing or the kids have moved out of the house and you find that you no longer play as much, selling your pool table may be a great option. Sure, you can always try selling the table on your own on the internet, but finding a buyer can be challenging, negotiating a price can be frustrating, and the entire process can be long and drawn out.
With Extreme Billiards Indy, we can assure you that the process will be quick and painless. We'll take a look at your table to determine its condition and we'll make sure to give you a competitive offer. If you still want to try selling it yourself, that's fine! We never want you to feel pressured into selling it to us. If you decide to sell us the table, we'll move it for you, making the process as convenient as possible.
The team at Extreme Billiards has over 25 years of experience working with pool tables, and we can't wait to help. Don't worry about spending weeks trying to complete the sale, contact us today in Indianapolis.