THE PREFERRED CHOICE FOR POOL TABLE MOVING
Affordable, Reliable, And Stress-Free Pool Table Moving
TAKE ADVANTAGE OF OUR POOL TABLE MOVING SERVICES
There's no doubt that moving can be stressful. But what happens when the move includes a pool table? That's right — things become even more difficult and inconvenient. Fortunately, the team at Extreme Billiards Indy makes the pool table moving process simple and stress-free. Whether you'd like us to move your table into your new residence or you're interested in our pool table storage, the Extreme Billiards team has you covered. Get in touch with us today to learn more about our pool table moving expertise.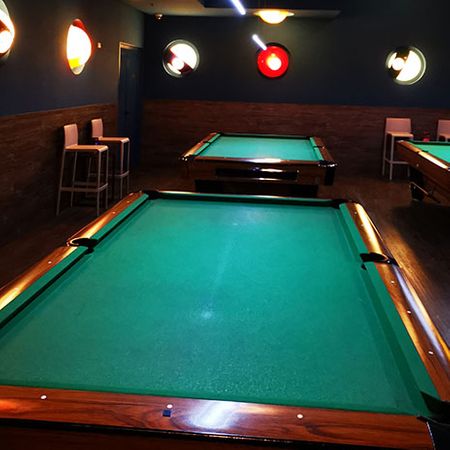 Why Choose Extreme Billiards Indy?
Decades Of Industry Experience
Friendly, Reliable Service
Pool Table Storage Available
Fair Prices
An Emphasis On Customer Satisfaction
If you've ever attempted to move a pool table, you know just how challenging it can be. Trust us — even one wrong maneuver during the process can significantly damage your table. That's why we advise against taking a DIY approach and, instead, turning to the professionals for pool table moving.
Here at Extreme Billiards Indy, we understand the difficulty of transporting a pool table. Whether the table has been in your family for generations or you recently purchased it brand new, you obviously want it delivered safe and sound. You can count on us to handle your table with the utmost care and to treat it as if it were our own.
Perhaps you'd like us to move your table, tear it down, and then build it back up. On the other hand, it could be that you're in between homes and need to find a place to store your table for a while. In either case, Extreme Billiards Indy is happy to help.
Let us put our 25 years of industry experience to work for you. Contact us today to learn more about our pool table moving in Indianapolis.